Assets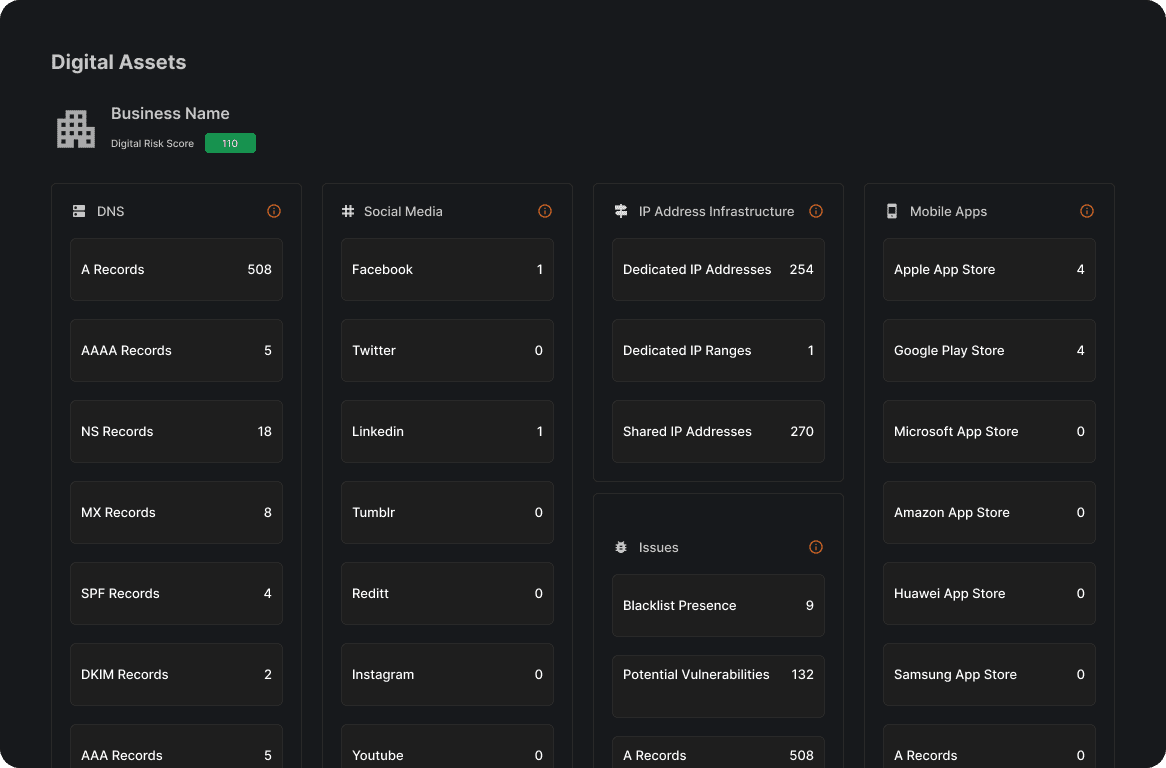 Discover and remediate digital assets at risk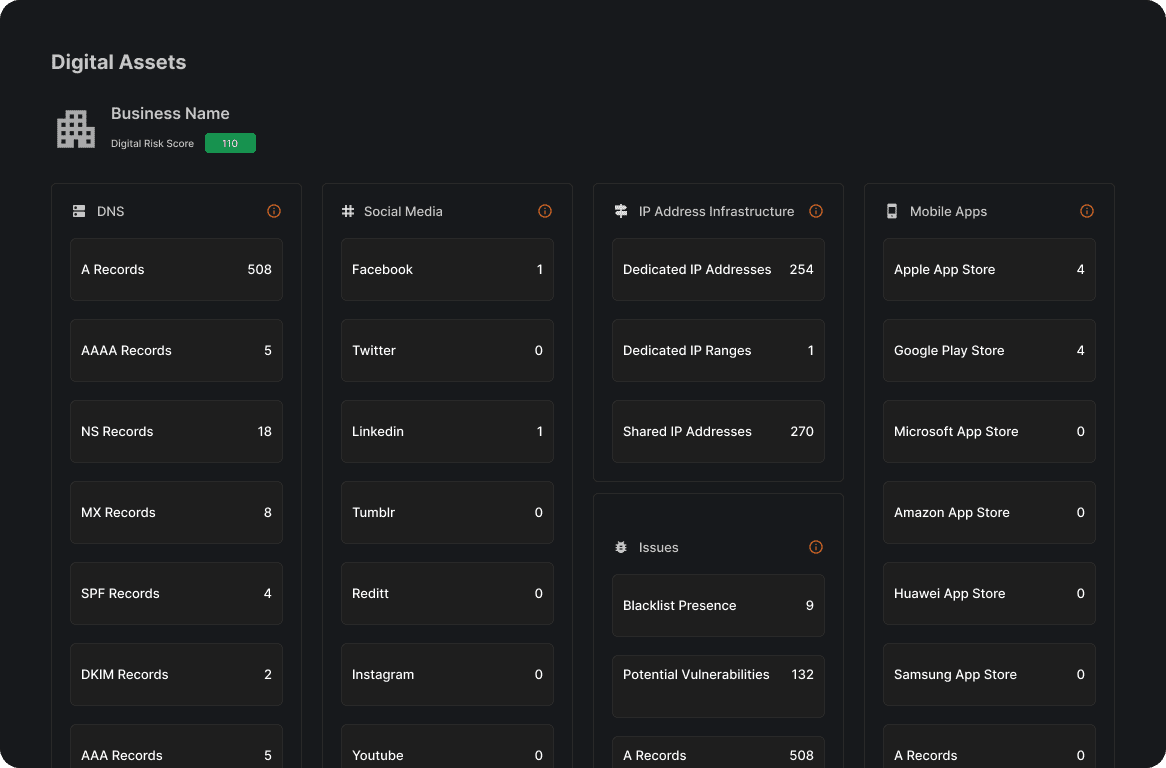 Styx Intelligence has been recognized by Gartner as a DRPS provider
in 2022 Emerging Tech: Adoption Growth Insights in Digital Risk Protection Services
Unified Digital Risk Protection
Helping organizations protect their brand, manage their attack surface exposure, and reduce third party risk
All your solutions in one dashboard for better ROI
Real-time data for quick remediation
Secure your organization with relevant, up-to-date information
Actionable Risk Indicators
Keep track of your potential attack points
Address the most critical issues with our Digital Risk Score (DRS)
Continuous Data Collection
Highlight your digital asset risk with a unified view into brand, attack surface, and third parties
Take action against threats directly on the platform
Organize data across various business functions for easier analysis
Styx is a valued partner and thought leader in the digital risk protection space
Styx Digital Risk Protection platform has helped us improve our security posture and provided us a comprehensive and effective solution for protecting our online assets and reputation.
Great! Compared to everything else I've ever used, this is the best Cyber secutity service.
Explore the Latest on Digital Risk
We would love to chat with you!